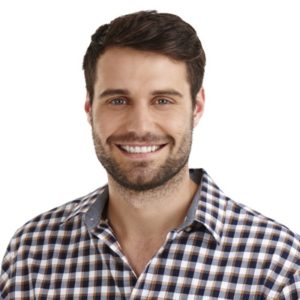 One of the first physical signs of aging is the appearance of facial wrinkles and folds. Unfortunately, many of the products that claim to diminish the appearance of these wrinkles and folds and are not very effective. A better option would be to try the FDA approved treatment: Juvéderm. Juvéderm is a non-surgical injectable gel that is used to reduce the appearance of unwanted facial wrinkles and folds. Juvéderm is composed of cross-linked hyaluronic acid (HA). Hyaluronic acid is a natural substance found in the body for skin elasticity. Juvéderm works by temporarily adding volume to the facial tissues and providing a smoother appearance to the face. Results are immediate and there is little or no down time. On average, the effects of Juvéderm last between six to nine months.
The Juvéderm® Procedure
The procedure to inject Juvéderm is generally simple and takes about fifteen minutes. A fine needle is used to insert the gel into the mid to deep dermis of the face. Usually, the targeted problem areas include the nasolabial folds ("smile lines") and the nasogenian grooves ("marionette lines"). Juvéderm is also used for lip augmentation and reshaping facial contours.
What People Say About Us!
Dr. Effron is very knowledgeable, up to date on practices and makes time for her patients.
The Advantages Of Juvéderm®
There are several advantages to using Juvéderm over other injectable fillers. First, the gel has a malleable smooth consistency which creates a more natural appearance. Furthermore since hyaluronic acid is a biocompatible compound, the substance in Juvéderm is naturally metabolized by the body. Juvéderm is also the first HA dermal filler to show effectiveness in treating persons of color and varying skin tones. Juvéderm comes in two formulas: Juvéderm XC and Ultra Juvéderm XC. The first is used for areas where subtle improvement is needed. The latter is a more powerful formula used for correcting deeper folds and wrinkles. Both formulas are an effective solution for rejuvenating your skin and maintaining a smooth skin complexion.
Click HERE to see before and after photography of a Juviderm filler patient.
---
Call 714.974.3272 for our Anaheim Hills location or call 714.848.5851 for our Huntington Beach location to schedule a consultation and learn more.
Juvederm – Before & After